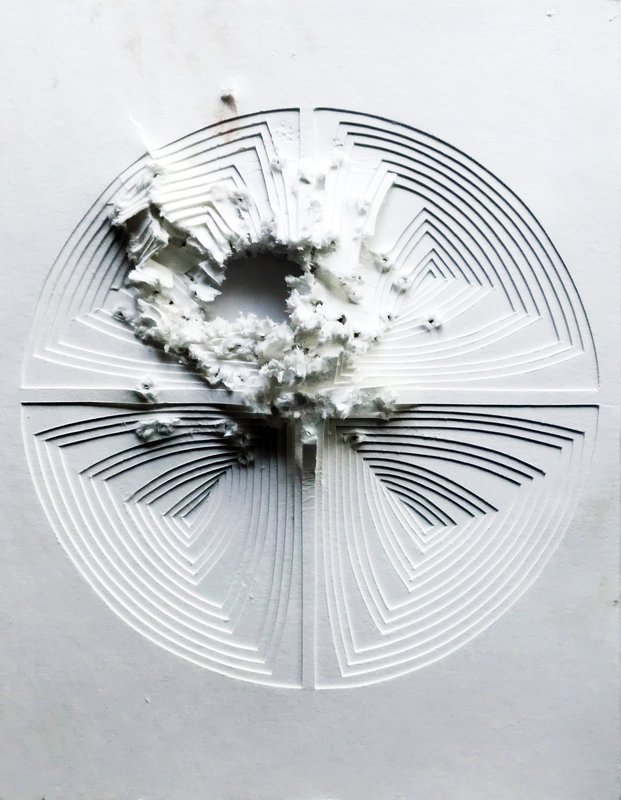 Elizabeth Gregory-Gruen's "CUT WORK" series is an ongoing examination of the of human condition and emotional experiences using original imagery created in a free hand cutting technique using a surgeon's scalpel. The first layer is cut followed by a layer of adhesive and another layer of paper and cut again…this process is repeated to create a reverse relief. As each piece is cut out, it is layered to mirror the original image, creating a simultaneous relief. Upon completion, a full cycle of the image is made providing a place for light and shadows to resonate.

"CUT WORK" images are cut by hand with no guides. A hand to paper relationship eliminates barriers, allowing the freedom to cut with spontaneous fluidity. There are no planned expectations, only discovery. No rules. It is a meditation where imperfection is perfection. The CUT WORK process and outcome embodies the very essence of the human condition of contradiction and continual movement.

CUT WORKS engage the viewer in a meditative conversation, a place to rest and reflect.