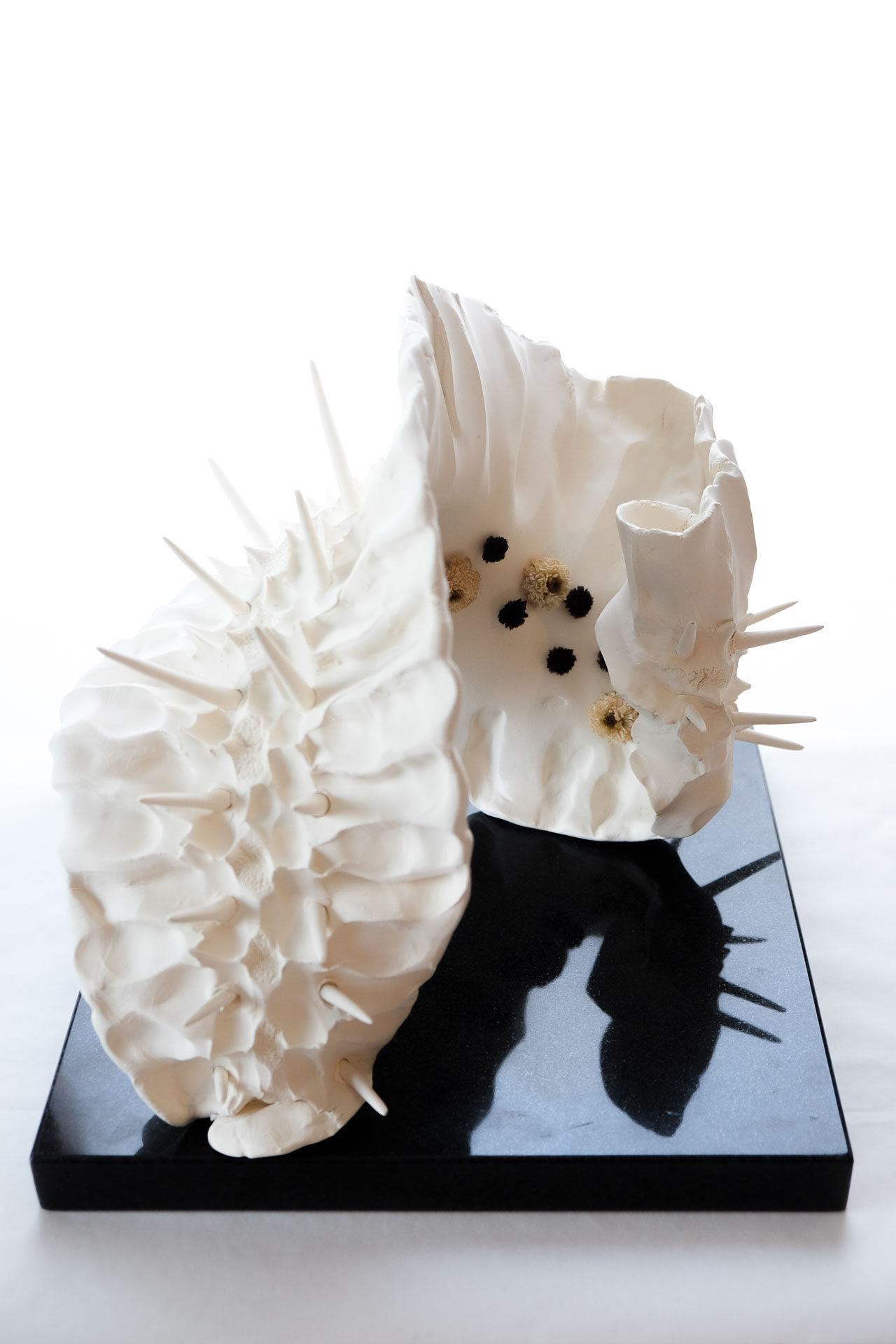 By sculpting both material and space around it, I want my sculptures to appear to move, to assert themselves; to change and grow, to move within, affect and break free from the solid material. The textures and deliberate cracks within the surface are gestural rendering a sense of becoming of movement toward something and leaving behind the authentic markings of change. My forms have a sense of tension in them, of opposite energies moving outward yet inward simultaneously, of a contrast between movement and subtle rest and forever trying to right itself, to find a stasis, and come back to its centre. The philosophy or raison d'etre of my work is a composition of human struggle, strength and the result of lessons learned in this migration.

"Smooth and sensitive, Saxby's sculptures evoke sensuality, a burning desire, a flame, which will go on for eternity." Angie kordic. Widewalls Art Magazine.

Tanis Saxby is a Canadian sculptor who lives and works in Vancouver.  She began her career as an apprentice before studying at The University of Victoria then later at Kootenay School of the Arts in Canada.  She was then accepted into an international residence in France where Picasso had also studied ceramics. Her works are displayed in several private collections throughout Canada, the U.S.A. and Europe where she has exhibited and currently ships and sells her work.